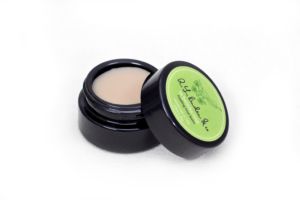 $22.00
We call this silky pink balm a "semi-gloss". La Balmba Rosa adds more moisture than a gloss and more shine than a balm. Can be worn alone or under/over other lip color. Although formulated for lips, we've found that it also softens and heals cuticles, dry patches and little boo-boos. Our favorite use is to liberally apply it at bedtime, waking up with soft, pampered, utterly kissable lips is the best!
Vegan Friendly
Light & Fresh Rose Scent
Aside from being an amazing, skin healing, moisture-rich oil, Meadowfoam is a rotation crop planted in organic farming practices that enriches the soil and provides much needed food to wild honey bees and other friendly pollinators
Our customers often share their favorite alternative uses for "La Balmba" with us, many use it around their eyes for added moisture (especially those going through chemo & radiation), make-up artists use it to tame brows, chefs use it on minor kitchen burns and pet owners swear by it for dry doggie noses, ha!
Ingredients: Organic Coconut Oil, Candelilla Wax, Cold Pressed Meadowfoam Seed Oil, Castor Oil, Organic Jojoba Oil (infused with wildcrafted Alkanet Root), Cold Pressed Avocado Oil and a Proprietary Blend of Essential Oils (including Bulgarian Rose)